I talk to a lot of healthcare professionals – here is what I've heard:
In-house billing can be very expensive. I have spoken to many practitioners who believe their billing takes 20-40 hours a week, because that's what it takes their office staff. But in those hours, you are also paying for coffee breaks, sick days and illicit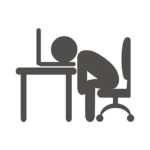 Facebooking. Most employees are great – but having been one myself for many years, I know that the incentive to get the job done, and to get it done right the first   time, is just not as great as it is for someone who only gets paid for what they actually accomplish in a day.
If you're already outsourcing your billing and you are reading this, chances are that you are not perfectly happy with your billing company. I'd like to know what is happening there – because frankly, I want to do a better job for you than they are doing. Are they not keeping you informed? Claims not being paid? Are you paying them too much for too little return? Is it just confusing and you're not kept in the loop?
Doing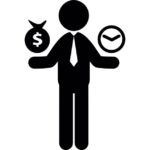 the billing yourself, even if your practice is small, can be the most expensive way to handle it. As the practitioner and business owner, your time is the most valuable thing you possess. The time you spend on your billing could be spent growing your business or treating patients – the things that nobody else can do for you.
You are paying for billing, no matter which route you take. You might as well have the best.  So – why are we the best?
We charge you only based on the claims you have been paid for. Not based on the total amount we bill out. Not based on our time. You pay only for the work we have done, evidenced by the checks in your bank account.
We're good at what we do. We have many years of experience billing for Chiropractic and Physical Therapy, and that is our focus, because we believe in what you do. We keep on top of changes in the industry. We keep you informed, and we are here to talk to. We don't outsource our client's work to other places. We know your accounts and give them, and you, the attention you need.
We handle the headaches so that you don't have to. Even if most of your claims go through smoothly, those few that don't can be very time consuming. Our only job is to make sure that you get paid.
Give us a call. I'd love to learn more about your practice, and help you collect more of what you earn.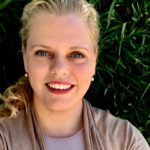 Kat Jordan is the Owner and President of Orion Billing Services, a professional external billing company specializing in Chiropractic, Physical Therapy and integrated practices. With over twelve years of experience in healthcare billing, Orion is well prepared to help with thorough, knowledgeable claims submission, follow-up and collection. Call (415) 851-1605 for more information. Subscribe to our mailing list here.