Your prosperous practice is our goal.
Improve your cash flow, enhance your team's performance, and receive the most accurate and up-to-date information. Orion Billing enters services, generates claims and diligently follows up on them. Patient statements are sent out and deductibles collected. We send you weekly and monthly account reports to keep you informed on exactly where your A/R stands. It's your money. We think you should be in the know!
Specializing in:
   Chiropractic, Physical Therapy, Integrated Practices
Dermatology and Plastic Surgery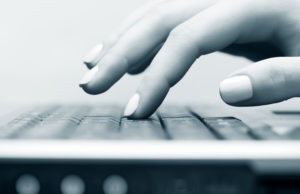 What We Offer:
Patient Demographic Entry – Send us your daily patient and visit info via easy, secure document uploading from your office to our server.
Electronic Claim Submission – Via our software or yours.
Paper Claim Submission on Approved Forms as needed
Payment Posting – All payments go to you. We collect payment information from you or online as possible to reconcile payments.
Generation of Patient Statements – We can do your patient billing too, sending out patient statements and handling their incoming questions.
Claims Tracking – We stay on top of what is occurring with your claims and keep you informed.
Denials Management – We actively find out why claims have been denied and get them corrected. This includes working with your office as needed to keep things running smoothly.
Processing of Appeals
Custom Weekly and Monthly Account Reports – We send you reports to keep you informed.
We Keep in Touch! Email or call us any time. We actively track your claims and communicate with you on new or changing information.
Personal Injury & Worker's Compensation Claims
Primary, Secondary & Tertiary Claims
We have extensive experience in billing Major Medical Insurance, Medicare, Medi-Cal, Medicaid, HMOs, PPOs, IPAs, etc.
Highly Trained Billing Specialists with over twelve years of experience in thorough, diligent claims collection and excellent customer service.

Why Choose Orion?
We make sure that your insurance claims are billed correctly the first time, providing the maximum reimbursement for your services. We have a complete understanding of the revenue cycle. We are 100% HIPAA compliant. We are not intimidated by insurance adjusters or discouraged by the complex work of appeals, research and negotiation. We know how to communicate with insurance companies effectively. Your claims are our treasure hunt, and we pursue every avenue to collect on them.
In addition to processing claims, we will spot any problems in your office with regard to insurance verification, coding, and proper preparation and delivery of billing information. We will alert you to these problems and help to get them corrected so as to avoid ongoing costly mistakes for your practice. We work for you, so that you can keep your attention on your business and your patients.