Follow-up is the most important aspect of medical billing. If billing were a simple A to B – submission to payment – almost anyone could do it! Thus the need for a good, professional billing company with some skill and experience. However, we are continually surprised to hear, when we talk to doctors and their staff, that their current billing services are not conducting thorough follow-up.
What goes wrong?
There are many reasons why a claim may not be paid. Submitting claims can be complex and tedious. Insurance companies can be hard to deal with. Perhaps a claim was never received, or something changed with the carrier so their computers are now automatically rejecting certain claims. In these cases, the biller wouldn't receive a denial, and if not keeping track, they may never know there was a problem.
Sometimes claims contain simple errors that can be tracked down and corrected. Or they may be wrongly denied and will be approved if resubmitted – but to simply resubmit and then write off unpaid claims is to potentially lose a whole lot of income.
What can be done about it?
Knowing when and how to follow-up on an unpaid claim is vital to collecting the money that you have worked hard for.
We are tenacious about follow-up, and that has a lot to do with our success. If a claim did not get paid, there is a reason.  We find out what that reason is, get it corrected and addressed – and get it done before the filing deadline. We know how to talk to insurance companies to unravel the mysteries, and we do it every day.
When we take on a new client, it never fails that there is a period of cleaning up billing messes that have been left behind. There is the process of the hunt, and solving the puzzle of what went wrong with each claim. This is something that we excel in, and actually enjoy! Each claim can be traced back to the underlying reason it was denied or remained unpaid. Making the corrections, and communicating about them with the office staff results in the prevention of a great number of potential future denials. We immediately work toward getting your claims submitted correctly the first time, thus reducing the long waits between patient treatment and payment.
By reducing your denial rate, we bring more money to the bottom line of your practice. The payoff of our tenacity is the difference between a practice that's just getting by and one that's truly profitable.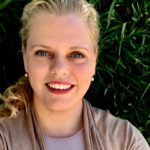 Kat Jordan is the Owner and President of Orion Billing Services, a professional external billing company specializing in Chiropractic, Physical Therapy and integrated practices. With over twelve years of experience in healthcare billing, Orion is well prepared to help with thorough, knowledgeable claims submission, follow-up and collection. Call (415) 851-1605 for more information. Subscribe to our mailing list here.